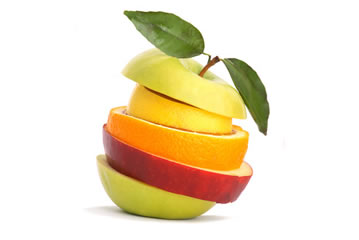 Your 5 Step nutrition programme will be delivered over a minimum of 2 consultations.
Most people benefit from a programme that includes 3-4 consultations over a 12-14 week period.
Step One:
I am happy to discuss my approach to help you decide if nutrition is the right solution for you.  I offer a free 15 minute telephone consultation as part of your introduction to BestStart Nutrition.  This is your opportunity to ask questions or discuss a particular health concern.
Step Two:
Book an appointment and complete and return the Health Questionnaire at least 3 days before the initial appointment. You will find the form opposite. The e-mail version can be downloaded, completed on your PC and e-mailed back to: [email protected]. Alternatively you can use the print version to complete by hand and post to me. Please see the contact section for my address.
Step Three:
1.5-2 hour initial appointment focusing on your health history, diet history and goals. At the consultation you will be given some preliminary dietary advice and an indicated direction for the programme.  I will complete detailed analysis following the appointment to assess your priorities and compile an individually tailored programme. This will be sent to you within 2 weeks from the initial consultation.
Laboratory testing may be suggested if appropriate, which enables a more targeted approach.  Costs for testing will be discussed and is payable separately.  Test interpretation fees are included in the test price.
It is useful if you can bring any medication or supplements that you are taking along to the initial consultation.
Step Four
No later than 2 weeks from your initial consultation, you will be sent an information pack with your individual detailed programme.  This will include an overview of your programme, a detailed food plan, recipe sheets, fact sheets and where applicable further information on specific health areas.
The fee for this and on-going work between appointments is included in the consultation cost.
Step Five
Your second appointment should be 4-6 weeks from the initial consultation and will last up to 1 hour.  We will review your progress and response to the nutritional programme and make any necessary changes. I will also discuss findings from testing if applicable and give you a copy of the results.
Further Review Appointments
Subsequent appointments may be necessary, depending on the complexity of the case and the need for repeat testing or further testing.  These appointments serve to review your symptoms and offer further support for your programme.  These are usually booked 4 weeks apart.
In Between Visit Support
Once you start following your programme, you may have questions or need some advice in between consultations.  I am committed to supporting your nutritional programme, however long it may last.  I offer 15 minutes of phone or e-mail advice in between each appointment as part of the consultation fee.